Dog Scent Kit /K9 Explosives Search Training Kit
CBRNergetics Limited provide robust and flexible CBRNe solutions to goverment and civil agencies worldwide. Including chemical detection equipment: AP2C, AP4C, Coriolis and the full Proengin product family.
Using the latest technologies we provide every component required for EOD and IEDD. Ranging from full bomb suitsthrough to individual components; such as nomex gloves, EOD helmets, a range of vehicle, hook and line, building entry kits, forensic gathering equipment, non-magnetic spark proof toolkits, and even fully fitted EOD / IEDD vehicles. If you can't see what you're looking for listed here, please send us an email or contact us.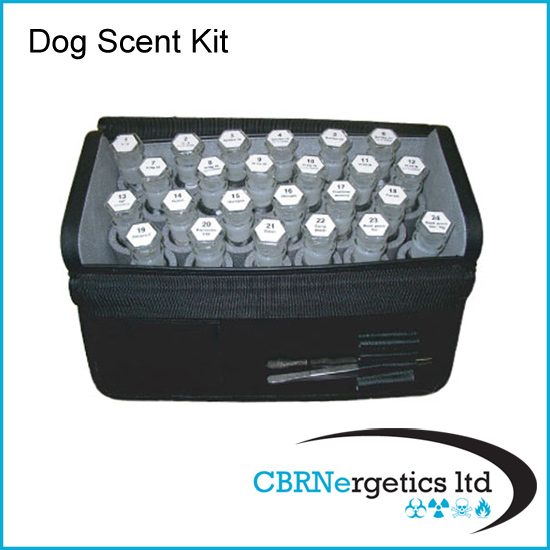 Technical Specifications:
Dog Scent Kit /K9 Explosives Search Training Kit
The Dog Scent Kit contains production samples of a range of explosives, including:
• Basic explosives (PETN, RDX, HMX, TNT)
• Plastic explosives with or without detection agent
• Semtex®, C-4)
• Detection agent (DMNB)
• Ammonium nitrate, ammonite and emulsion explosives
• Dynamites
• Single and double-base propellants
• Black powder
The samples comprise 5g, 50g and 500g in PE packs inserted in separate closed glass tubes or bottles.
NSN: 1375-99-258-3744