CBRNergetics Limited provide robust and flexible CBRNe solutions to goverment and civil agencies worldwide. Including chemical detection equipment: AP2C, AP4C, Coriolis and the full Proengin product family.
Using the latest technologies we provide every component required for EOD and IEDD. Ranging from full bomb suits through to individual components; such as nomex gloves, EOD helmets, a range of vehicle, hook and line, building entry kits, forensic gathering equipment, non-magnetic spark proof toolkits, and even fully fitted EOD / IEDD vehicles. If you can't see what you're looking for listed here, please send us an email or contact us.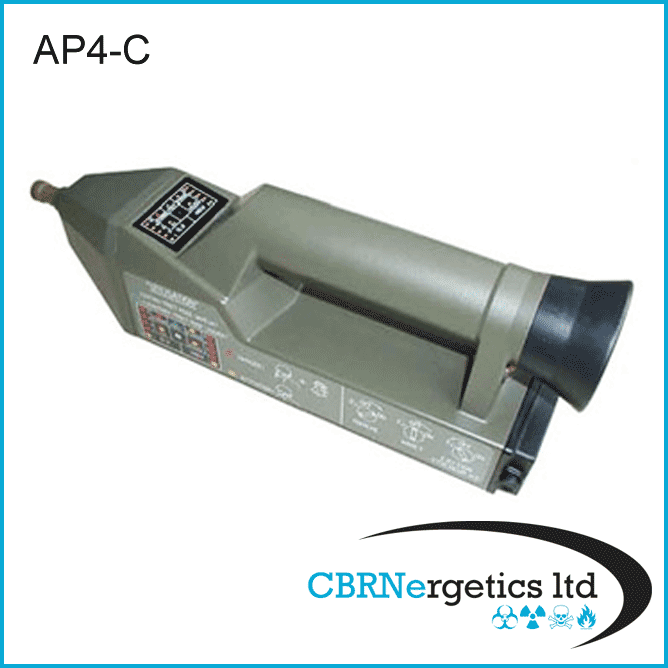 Technical Specifications:
AP4C - Hand held, portable monitoring and detection unit used by military, civil defense, and environmental agencies.
The AP4C is a portable chemical contamination control device used to detect directly chemical agents in the form of vapor, aerosols, dust and with the S4PE in the form of liquid. The AP4C is particularly suitable for military use in rough conditions:
Fast turn on
Immediate identification and measurement
Single-handed operation
Simplicity of use
Ability to be turned off without precautions…
Flameproof.
The AP4C detects the atoms of phosphorus (contained in all G, V agents: GA, GB, GD, GE, GF, VE, VX), the atoms of sulfur (contained in H, HD, HL agents), the HNO spectrum (used to detect HN, HCN), the As spectrum (contained in L, SA, DM). The AP4C use a fifth channel to detect the CH spectrum and to indicate, at 10% of the level, the flammability of the air. The high sensitivity and fast response time make the AP4C especially suitable to check up contamination.
It also fits check up after decontamination.

OPERATING PRINCIPLE

The AP4C is a flame spectrophotometer. A continuous stream of air is burned into a combustion chamber (called a burner), which has a constant supply of hydrogen. A miniaturized spectrophotometer measures the luminous emitting variations of the flame. The electrical signal from the photo sensor is processed in real time by a micro controller board.